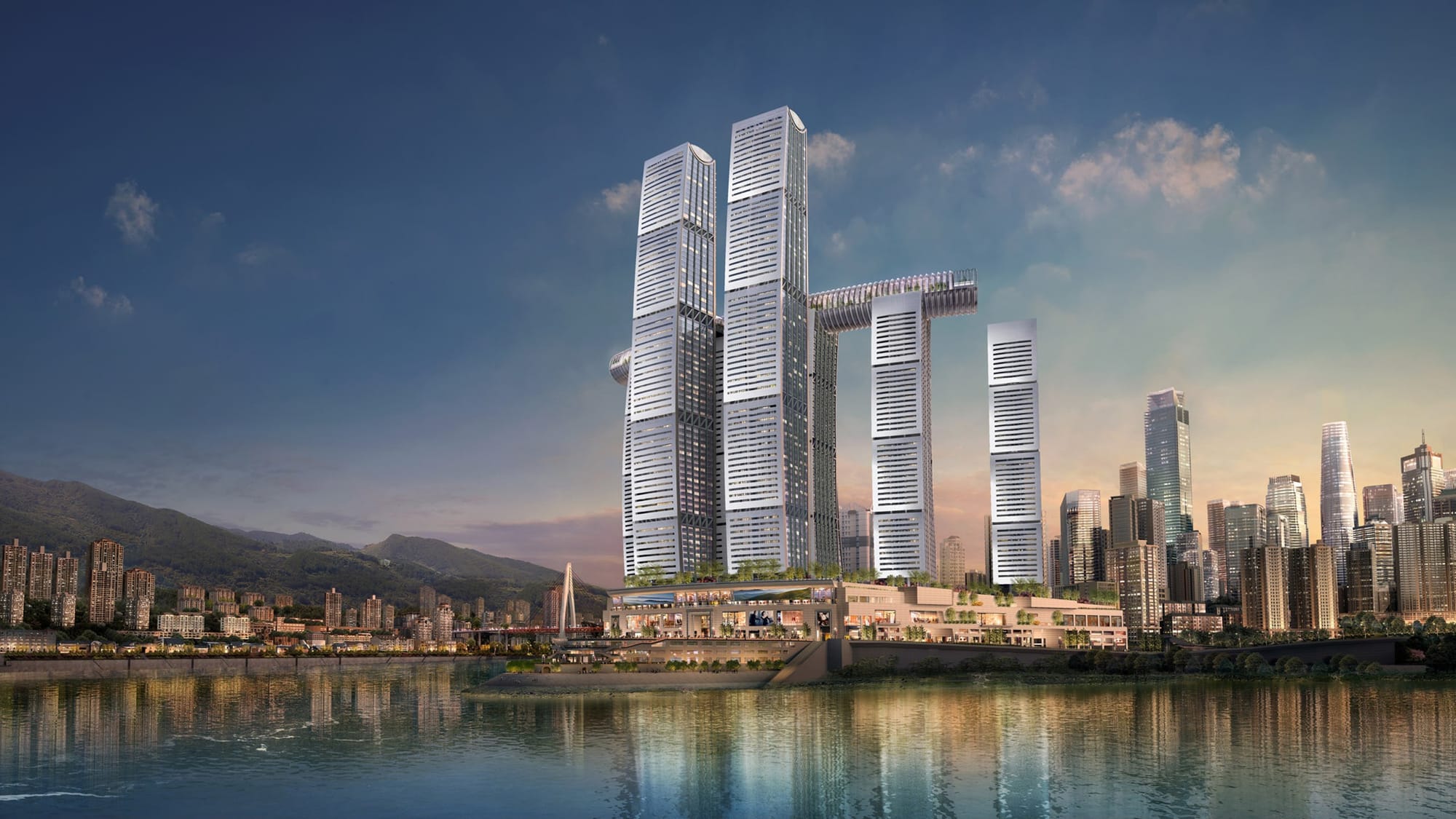 RAFFLES CITY, CHONGQING, ChinaDubbed an engineering marvel, the highly anticipated Raffles City Chongqing project in China is nearly complete.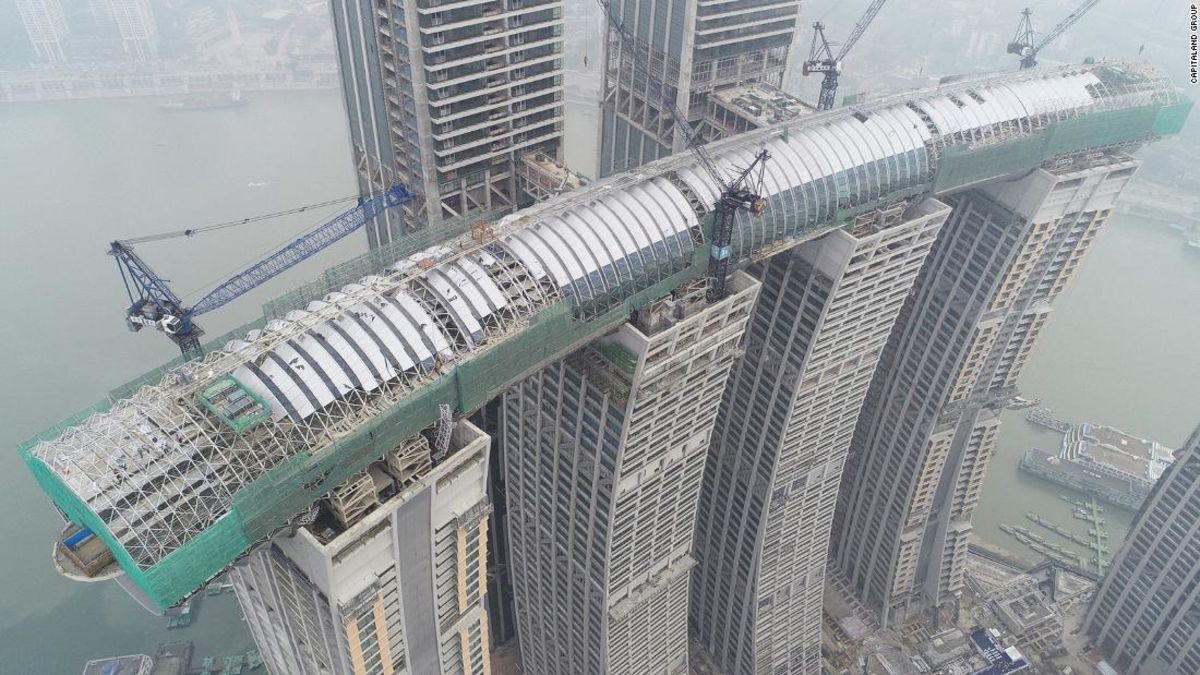 Designed by world-renowned architect Moshe Safdie, it measures a staggering 1.12-million-square-meters and consists of a collection of eight towers and a gigantic connecting skybridge, which is being called a "horizontal skyscraper." The 250-meter-long skybridge, named Crystal, is said to be one of the world's highest.
When open, it will have a viewing gallery, sky gardens, an infinity pool and various restaurants.

If that wasn't enough, the skybridge also transforms into a giant light beam at night time, illuminating the sky with a rousing light show.

The Raffles City Chongqing complex will also include a 230,000-square-meter shopping mall, 1,400 residential apartments, a luxury hotel and 160,000 square meters of lavish office space.

The eighth and final skyscraper of the $3.8 billion megastructure was recently topped out, meaning Raffles City Chongqing is on course to open this year.

The design was inspired by traditional Chinese sailing vessels, a nod to Chongqing's past as a trading center.

The megaproject is being developed by one of Asia's largest real estate companies, CapitaLand. (Source : www.edition.cnn.com)
(Photo credits- Safdie Architects, and CNN.com).
#FactFriday#RafflesCity #Chongqing #China #EngineeringMarvel #HorizontalSkyscraper#EightTowers #Skybridge#TallestBuildingInChina#BreakingBoundaries #MakingHistory#MosheSafdie

#OasisDesignsByBrendaUnu #Architecture#Landscaping #AndMore